About Us
Velvet Ibiza, the all-inclusive 4-day/4-night party, has, in only a few years' time, become a holy ground for queer women who continue to descend on the pinecovered isle to enjoy one the most life changing and bonding experience.
Created and (ever since) produced by Carine De Mesmaeker – the mastermind behind Velvet Sixty Nine, one of Europe's biggest LGBTQ+ Women party in Brussels, Belgium – Velvet Ibiza made history in its inception year (2015) by being the first ever queer women event held in the small Balearic island famously known for its LGBTQ-friendly culture, its vibrant nightlife scene and celebrity sighting. Place, atmosphere, and people you wanna comeback for!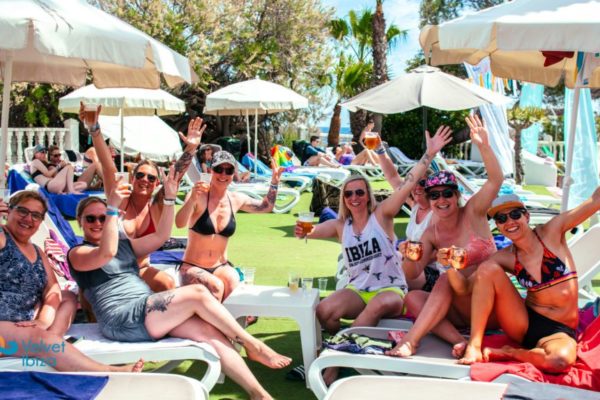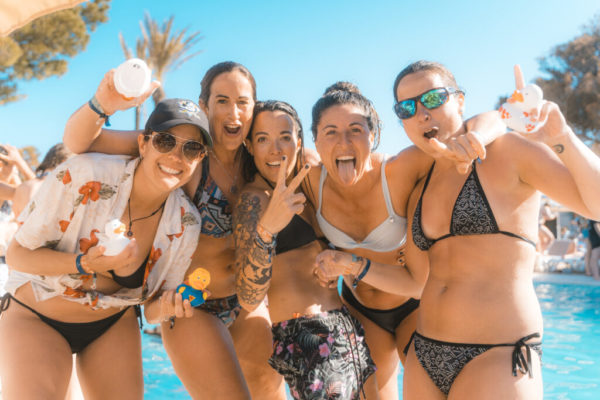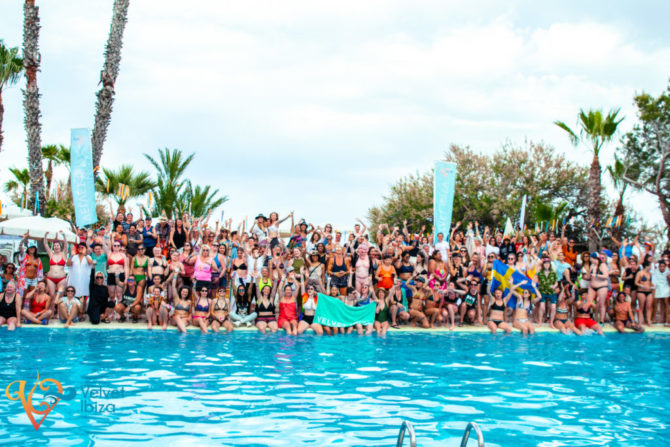 What makes Velvet Ibiza so contagious?
Hands down, the event draws its massive appeal in its diversity; the mix of cultures and the freedom that is always present in the atmosphere. The event attracts a vastly international crowd with LGBTQ+ women traveling from all over the globe for one big giant celebration of the community.
A unique vacation destination in paradise which provides attendees the freedom to be who they are – no matter what the size of their body, the color of their skin and/or the tax bracket they belong to.
A magical place where unforgettable memories, camaraderie and unbreakable bonds are created and cherished forever. Velvet Ibiza is about inclusivity for the amazing diversity of women around the world.
Carine De Mesmaeker has held parties in Brussels, Belgium since the earlies 80's. She worked as a deejay in most of the Brussels clubs and had her own club from '99 to 2004 (Gate).
Since 2010 she organizes the highly attended 'Velvet Sixty Nine' parties in the center of Brussels.



For De Mesmaeker it made sense, given her experience in the party & club scene to want to improve the quality and provide safe spaces for queer women.